Welcome to Ram Meenakshisundaram's Transputer Home Page
"…sequential computers are approaching a fundamental physical
limit on their potential power. Such a limit is the speed of light…"

Sundance SMT014 8 Slot VME TRAM Motherboard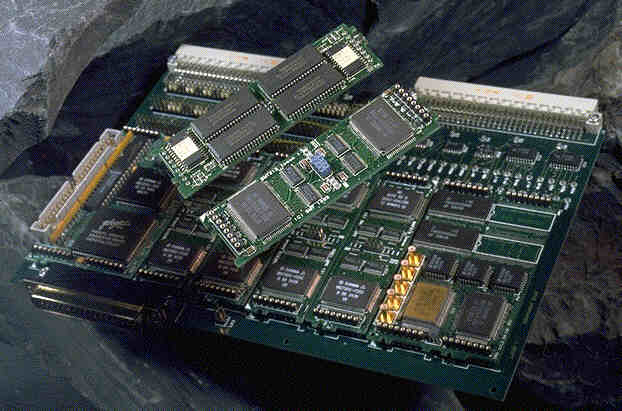 6U 'VME format' TRAM motherboard
8 TRAM slots
Subsystem reset on slot 0
Communications to other boards via P2 or front panel
Link topology configuration via patch area
Compatible with Inmos IMSB014
12 months warranty
Low-cost motherboard for extending VME based TRAM systems
General purpose motherboard for rack based systems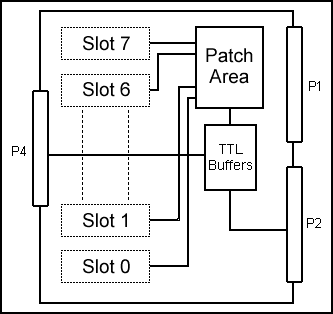 The SMT014 is a 6U format board with 8 standard TRAM sites. Communication with these TRAMs is via the P2 connector and via a 37-way D-type plug located on the front panel. The P2 connector is fully compatible with the Inmos IMSB014 P2 connector. The front panel connection is a superset of the IMSB014 front panel connector. While the SMT014 is compatible with VME racks there is no connection to a VME bus. An on-board patch area allows any network topology.

The back-plane power supplies are decoupled and buffers are provided for all external link communications. The 5MHz clock signal is also buffered.

The board may be used in a VME system which contains at least one IMSB014. The SMT014 is designed to allow TRAM based VME systems to be extended at minimum cost, by using transputer links alone. Alternatively, a number of SMT014s and TRAMs may be housed in a 6U rack and hosted via a remote transputer system.

The TRAM slot 0 has a subsystem port, which can be used to control the other slots, or fed with the signal from another SMT014. This is designed to allow stand alone operation, using a ROM TRAM to boot the system. Without an IMSB014, the P1 signal '--SYSRESET' can be used to reset the root TRAM.
---
This page is copyright ©1995, Sundance Multiprocessor Technology Ltd.