Welcome to Ram Meenakshisundaram's Transputer Home Page
"…sequential computers are approaching a fundamental physical
limit on their potential power. Such a limit is the speed of light…"

INMOS IMSB011 VMEbus Master Motherboard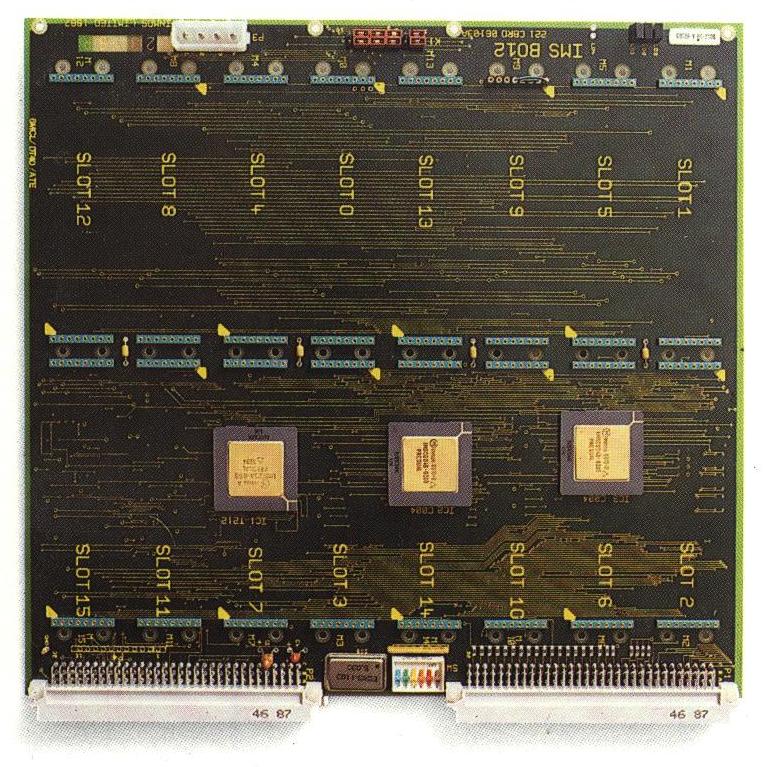 IMST800, 32-bit transputer
2 Mbytes of Dual-ported DRAM
Acts as bus master/slave to VMEbus
2 transputer module (TRAM) slots
2 RS232 ports
Double Eurocard VME board
INMOS link and system signals to P2 connectors
The IMSB011 board is suitable for applications in the system level market, and can perform all communications between a system bus and an array of transputers. The user has the option of one or more transputers on-board and is able to communicate with other transputer based VME cards (e.g. IMSB014) over the P2 connector.
The IMSB011 is suitable as a main system processor, a specialized accelerator, or as a transputer development tool in a VME bus based workstation.
---
This page is copyright ©1989, INMOS Ltd.