Welcome to Ram Meenakshisundaram's Transputer Home Page
"…sequential computers are approaching a fundamental physical
limit on their potential power. Such a limit is the speed of light…"

Sundance SMT222 EPROM Boot TRAM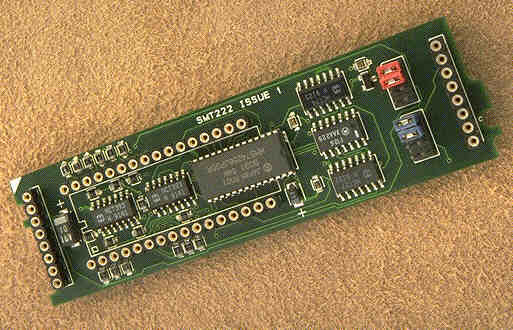 Size 1 interface TRAM
Embedded system boot TRAM
64KBytes up to 512KByte capacity
Boot-from-link capability
Uses IMSC011 link adaptors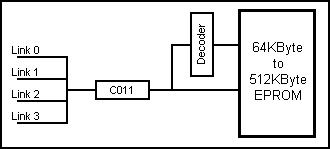 The SMT222 is a low cost TRAM designed to provide a boot capability to transputer systems. Programming of the EPROM is performed using the standard tools provided by software vendors and an appropriate EPROM programmer. The program's size can range from 64KByte up to 512KByte and enables booting from any of the four links via a C011 link adaptor. EPROM not supplied.
---
This page is copyright ©1995, Sundance Multiprocessor Technology Ltd.