Welcome to Ram Meenakshisundaram's Transputer Home Page
"…sequential computers are approaching a fundamental physical
limit on their potential power. Such a limit is the speed of light…"

Alpha Data ADM-T9 DS PMC Link Engine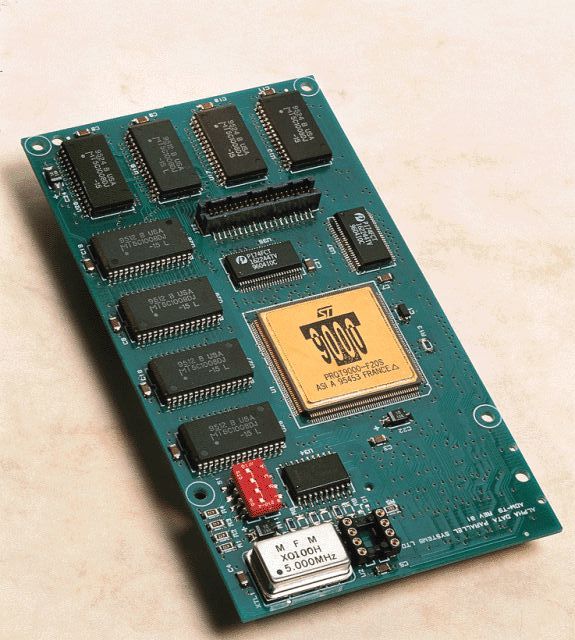 PCI Mezzanine board with Inmos T9 at 25MHz
4 bi-directional DS links at 100Mb/sec
PCI transfer rate up to 132MB/sec
PCI bus master
Up to 4MB of local SRAM memory
Configurable from T9 network
T9 Boot from ROM option for standalone operation
Seamless integration to AD66 and T9 network
Runs Inmos T9 toolset
Optional C104 routing board giving 8 DS links
Optional differential link drivers
The ADM-T9 is a PCI Mezzanine Card (PMC) which has been designed with two main objectives: to bring the huge floating point power of Alpha processors into existing T9 systems, and to add fast inter-processor communication to Alpha nodes in a Parallel network through DS links. This board can be fitted to one of the on-board PCI slots of an ADC-PMC or an ADC-VME.
---
This page is copyright ©1999 Alpha Data Parallel Systems Ltd